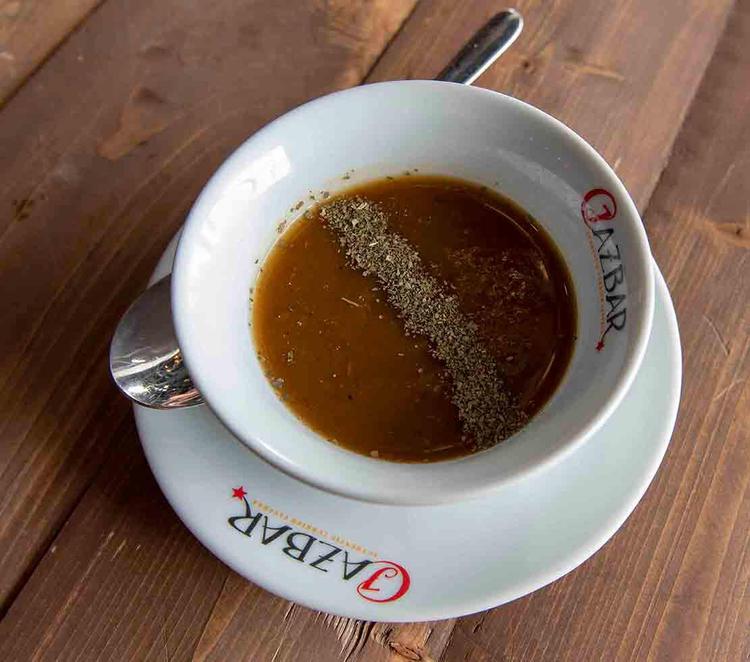 " Kabak Corbasi"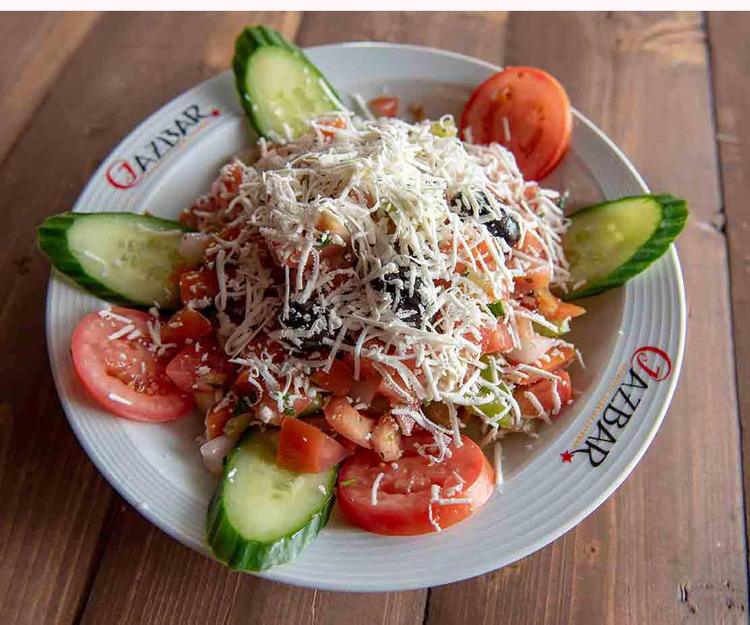 "Shepards Salad" Chopped vine-ripened tomatoes, English cucumber & red onion, tossed in extra virgin olive oil, freshly squeezed lemon juice, and sweet and tangy pomegranate. Topped with shaved feta cheese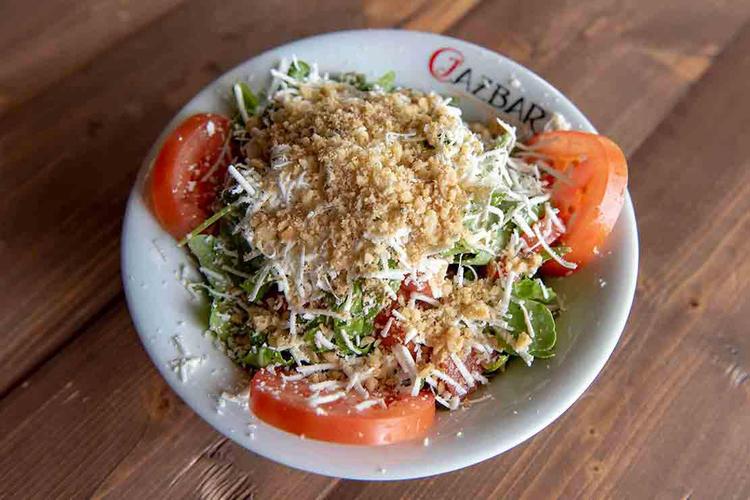 "Arugula Salad" Organic arugula, tossed with toasted walnuts, feta cheese, and house-made pomegranate vinaigrette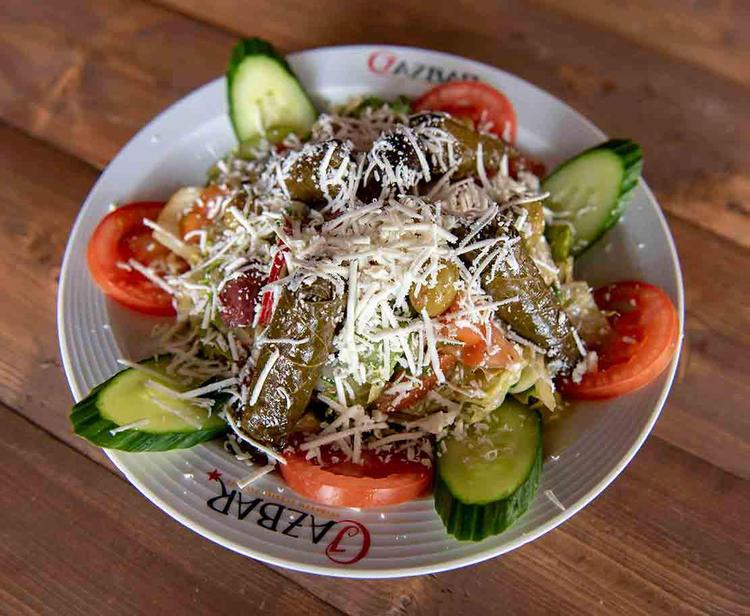 "Mediterranean Salad" Arcadian mixed greens with chopped romaine tossed in house-made basil vinaigrette topped with mixed marinated olives, grape Leaves, tomatoes, cucumbers and shaved feta cheese.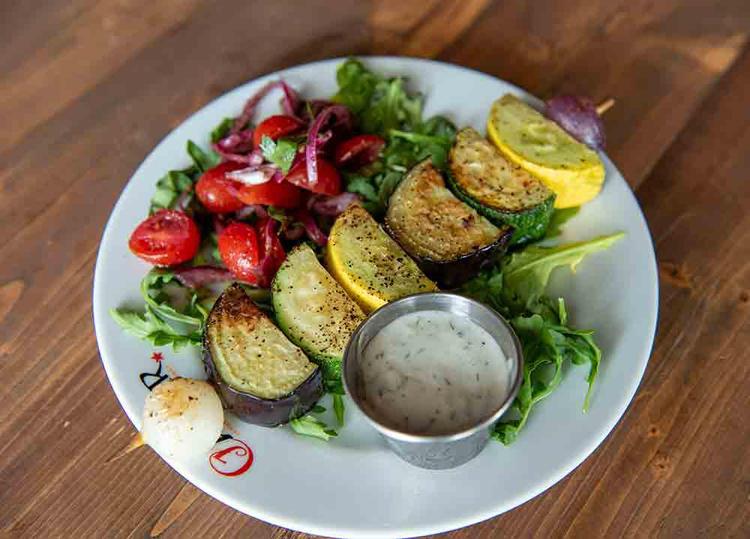 "Grilled Vegetables" House spice blend marinated market fresh vegetables skewered and grilled to perfection on our char-broiler.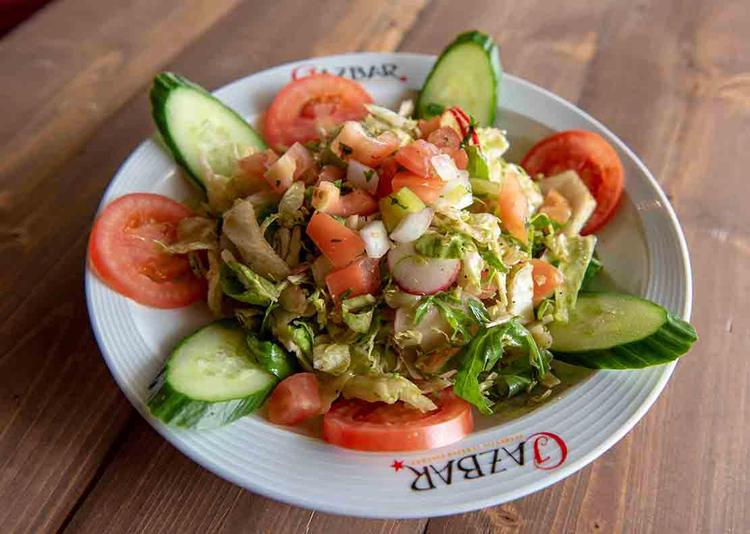 A classic salad of mixed greens, tomatoes, & cucumbers made special with our house-made basil vinaigrette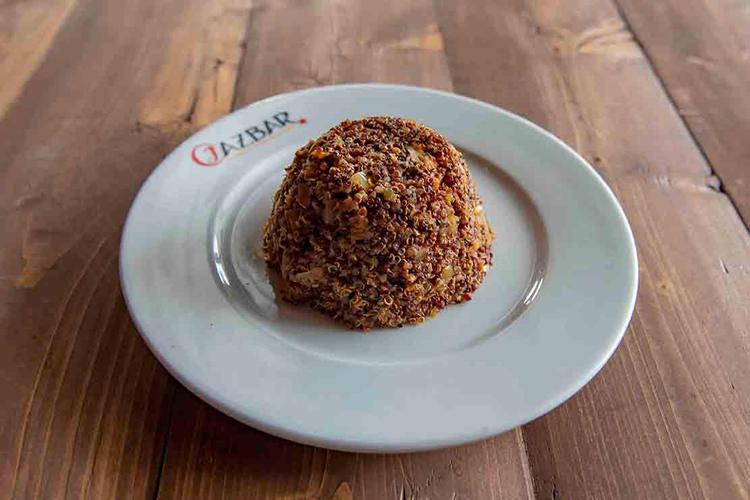 "Ki nwa"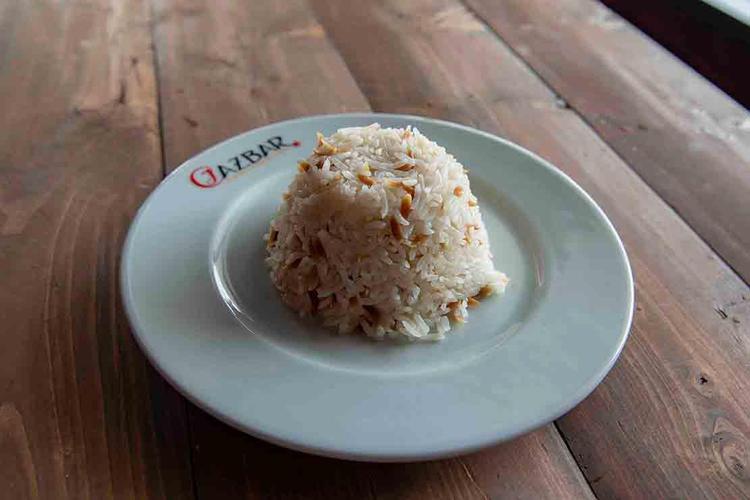 "Steamed Rice with Orzo" Jasmine Rice paired with toasted Orzo Pasta, steamed to perfection. This is made fresh every half hour all day. A real treat for the taste buds.